Grand Peaks Behavioral Health Services
We provide one-one-one counseling with a trained mental health provider in a safe, caring, and confidential setting.
The mental health services we offer include family group therapy to help improve communication, nurture change, and address conflict.
Our mental health services help couples work through relationship difficulties, creating an environment of empathy and growth.
School-Based Behavioral Health
We have 3 therapists stationed in Fremont County near Rexburg, ID, to bring counseling to the students within their school environment.
Anxiety Disorder
Depression
Bipolar Disorder
Trauma
Suicidal Ideation
Self-Harming Behavior
Anger & Emotional Regulation
Separation & Divorce
Adolescent Behavioral Problems
Substance Misuse
Grief & Loss
Self-Esteem
Relational Difficulties
School-Based Behavioral Health
"A child's mental health is just as important as their physical health and deserves the same quality of support." – Kate Middleton, Duchess of Cambridge
Who Is Eligible?
All students are able to see the therapist to help with mental wellness. We take most insurances, self-pay, and offer a Sliding Fee Discount.
Students having difficulty with depression, anxiety, or other concerns can be seen.
Requests for services can be made by students, their families, or staff and administration at the school.
The therapist will meet with the student and family to determine a course of treatment.
What Can I Expect?
Counseling at the school will be similar to counseling at a clinic in the community.
Our therapists are provided with a clean, safe, and private location to meet with students.
While the student's counseling is protected by privacy laws, the therapist may work with administrators and staff when appropriate.
Our providers typically meet for brief interventions lasting about 30-40 minutes at the school. 
When necessary, the therapist may request family
involvement in the student's therapy.
A Student May Be a Good Fit for
School-Based Therapy If:
They are experiencing a serious emotional disturbance or mental health problems.
They are having behavioral problems in the classroom.
You notice a change in a student's behavior (i.e. they become more quiet/withdrawn or more disruptive, they begin missing assignments, etc.).
There is a known stressor or event in a student's life that is concerning.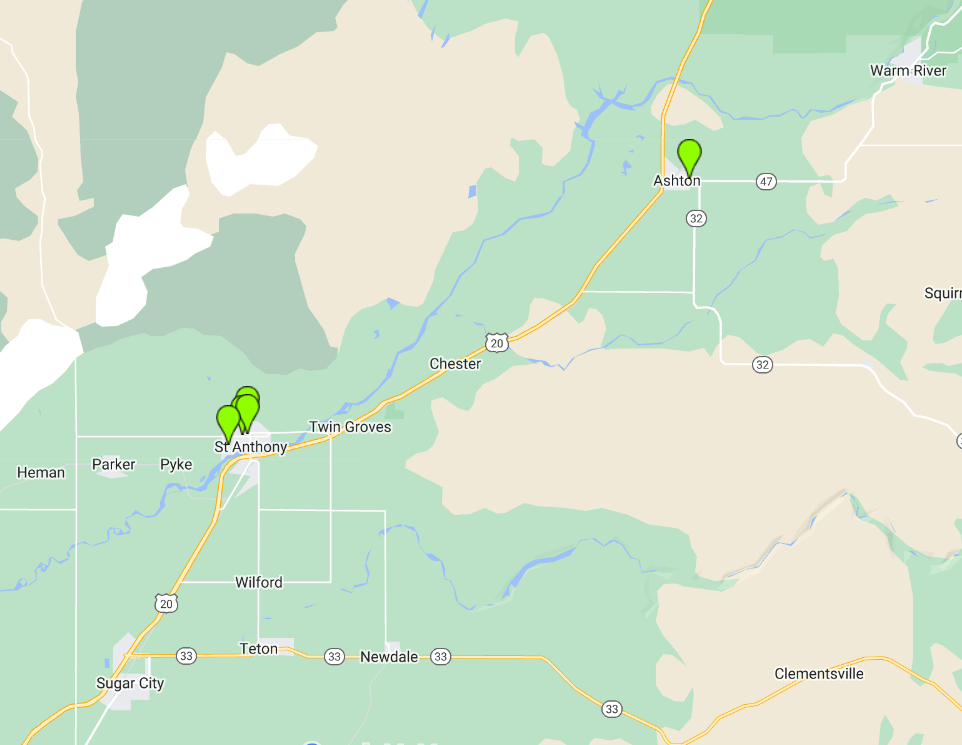 We are in the following schools:
Henry's Fork Elementary
Teton Elementary
Parker Elementary
South Fremont Junior & Senior High School
North Fremont Junior & Senior High School
Ashton Elementary School

Individualized Treatment Plans
Mental & Behavioral Health In Children
We Offer Help & Hope—All You Need To Do Is Reach Out
Mental and behavioral health problems are some of the most common health conditions in the United States. According to the CDC,
More than 50% will be diagnosed with a mental illness or disorder at some point in their lifetime.
1 in 5 Americans will experience a mental illness in a given year.
1 in 5 children, either currently or at some point during their life, have had a seriously debilitating mental illness.
1 in 25 Americans lives with a serious mental illness, such as schizophrenia or major depression.
No matter what the problem may be, we can help at our behavioral health centers.