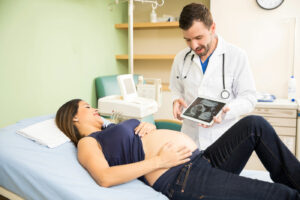 At Grand Peaks' Rexburg women's health clinic, we provide women's health services in a relaxing and comfortable atmosphere overseen by caring and compassionate physicians.
Our primary goal is to provide excellence in obstetric and gynecologic patient care. We also provide expert medical advice on how to stay healthy. Our physicians and doctors are recognized experts in their respective fields, dedicated to excellence in caring for women throughout pregnancy, labor, delivery, and postpartum period, as well as contraception counseling and treatment of various gynecological disorders.
Every woman has unique needs when it comes to her health care throughout adulthood. At Grand Peaks, your health is our main focus and we strive to give you the best experience through education regarding preventative medicine and common conditions experienced throughout a woman's lifetime.
At Grand Peaks, we provide excellent prenatal care for women with high-risk pregnancies as well as women who are at low risk for complications during their pregnancy. We give personalized patient attention to help maintain the highest level of health throughout your pregnancy.
We encourage you to have a voice in your health care and medical decisions regarding family planning and contraception.
Areas of Specialization Include:
Maternal-Fetal Medicine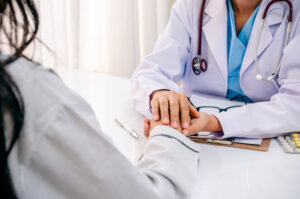 This specialty is devoted to the medical and surgical care of women, specifically those with high-risk pregnancies, focusing on the wellness of the mother and fetus before, during, and after pregnancy.
Our obstetrician gynecologist will work with you throughout the entirety of this period to ensure the highest quality care possible for you and your child.
Reproductive Endocrinology
Reproductive endocrinology—also called reproductive endocrinology and infertility (REI for short)—is a field that focuses on problems affecting the female reproductive system.
Gynecologic Oncology
This area is dedicated to diagnosing and treating women who have cancer or tumors of the reproductive organs.
Female Pelvic Specialization
This field is aimed at improving diagnosis, treatment, and understanding of the female pelvic organ. At Grand Peaks, our specialist work together to provide you with an excellent level of care.
Treatments Provided at Grand Peaks
Cesarean Sections
Child Birth Deliveries
Hysterectomies
Pap Smears
STI Testing
Fertility Treatment
Pelvic Ultrasounds
Treatment of Urinary Problems
Breast Exams, Mammograms, & Breast Cancer Screenings
The above treatments are necessary for most women in at some point in their lives. At Grand Peaks, they are all performed by trained, experienced, and caring medical service providers.
Why Choose Grand Peaks for Your Women's Health Needs?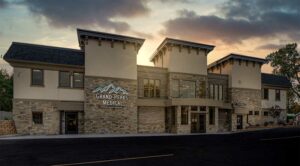 Grand Peaks has been providing reproductive and women's health care in Rexburg for a long time. It is our goal to provide quality medical care with compassionate service. We pride ourselves on the individual attention we give to each patient during their visit.
At Grand Peaks, you will find a highly experienced and professional staff that will help you feel comfortable during your medical visits. You can be assured of receiving the best care available in Southeast Idaho at Grand Peaks Medical Center.
For more information about Grand Peaks women's health, please contact us at (208) 356-4900. Our office is located at 72 S 1st E Rexburg, ID 83440.